With February not even half gone, the Greater Toronto Area has received 70 centimeters of snow, 3 times the normal for that period.
Yesterday we had a major snow storm that dumped 20 cm of snow. Not the first one that does that. Several other storms have done the same earlier.
In Waterloo Region, The Record says that we got 61 cm in February so far, with the all time record (1965) being 68.6 cm. The forecast is for up to 8 cm by Friday, so that record may be broken.
This winter, the region got 162 cm so far, with the all time record being 275 cm (1983/1984).
The height of snowbanks in this pictures tells it all.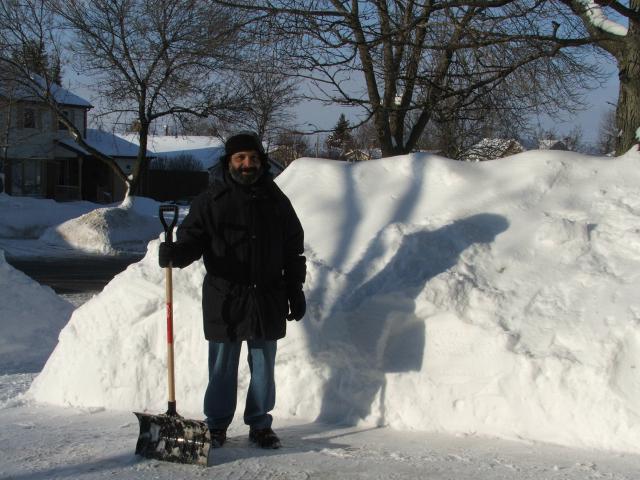 You can see how the snow has accumulated between houses here: