I received this photo via email (thanks Yehiya!)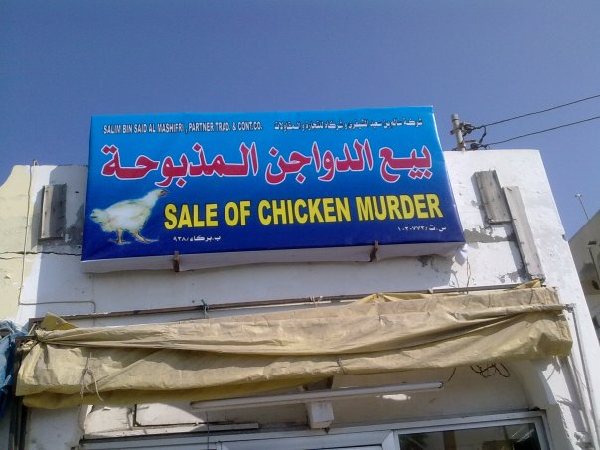 The Arabic sign is بيع الدواجن المذبوحة for which the correct translation is "Sale [of] Slaughtered Chicken", meaning that they are not sold alive, already killed according to Islamic law.
The creative translator of the sign decided to use "Sale of Chicken Murder", not knowing how to express that they are already slaughtered.
Note: the email I got said this is from Egypt. However, the name on the sign indicates that it is possibly somewhere in the Arabian Peninsula (Salem Bin Said Al-Mash[...]ri).