Andrew Stevenson did a 5 minute Speed Talk at Drupal Camp Toronto.
Earlier, he was in one of the sessions I gave (Building communities using the Userpoints module and API).
During that session, he was doodling, and the result was a portrait of yours truly. Reminds me of all the doodling I did in university, with many things, like knights in armor, things from Tin Tin magazine, ships from the age of the sail, space stuff, and more.
He used a similar excuse as I did : "helps me concentrate" or something ...
Here he is with the notebook: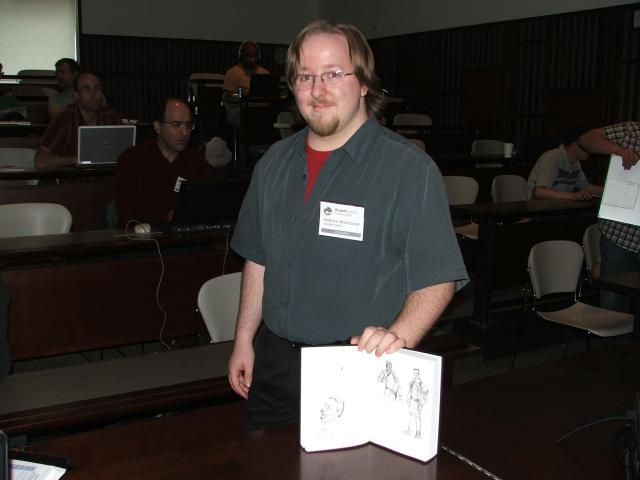 And here is a closeup of the doodle. Reminds me of the hand drawn images of terrorism suspects when there is a trial. Guess the Middle Eastern look and a beard contributes to that.
Good work Andrew.